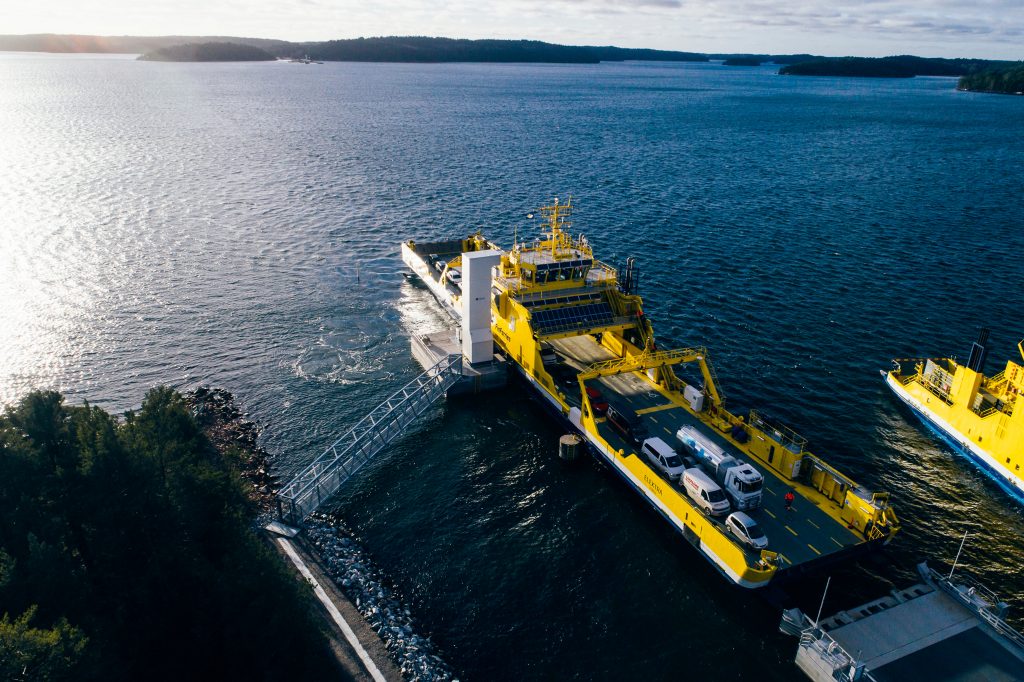 Ship of the Year Elektra – Powered by 1040 kWh of PBES Battery Power
The Finferries hybrid ferry Elektra won the international Ship of the Year Award at the marine industry's Sulphur Cap 2020 Conference in Amsterdam. It is an esteemed, annually given accolade determined by a nomination from a judging panel of international experts and then open voting on the Sulphur Cap 2020 Conference website.
There were three vessels nominated by the judging panel this year. They represented the best of the field in utilising eco-friendly technology in a newbuilding: Elektra, the electric ferry from Finferries, Cardissa from Shell that utilises LNG and Christophe de Margerie from Sovcomflot that also runs on LNG. The winner's announcement was the finale that ended the night of the Sulphur Cap 2020 gala dinner on 17th of April 2018.
"We were very proud that Elektra was even chosen as one of the three best. Just being nominated proved to us that our innovative and functioning eco-solutions have been widely acclaimed at the international level. It is a true honour for a shipping company the size of Finferries to be put into the same group with larger, multinational actors, and so winning was a wonderful surprise," exclaimed Finferries CEO Mats Rosin, after the awards had been given out. The focus of Rosin's thank you speech was on the importance of collaborative partners.
"Elektra, however, is a result of fantastic collaboration. Many different actors have contributed to the work of building the most eco-friendly ferry in Finland. I would like to thank the behind-the-scenes team of this very special vessel: the Turku-based company Deltamarin Ltd came up with the concept and the Polish company StoGda did the design. The CRIST S.A. shipyard took care of building the vessel. Siemens in Trondheim developed the new technology and PBS manufactured the batteries. Cavotec delivered the charging system. I would also like to give a whole-hearted thank you to our commissioners: the Finnish Transport Agency and the Centre for Economic Development, Transport and the Environment of Southwest Finland. These two organisations believed in the vision of the possibilities of new technology. A special thank you goes out to the Finferries project manager and the entire supervisory team. They put a huge effort into the new vessel," Rosin's speech expressed.
Original press release can be found here.