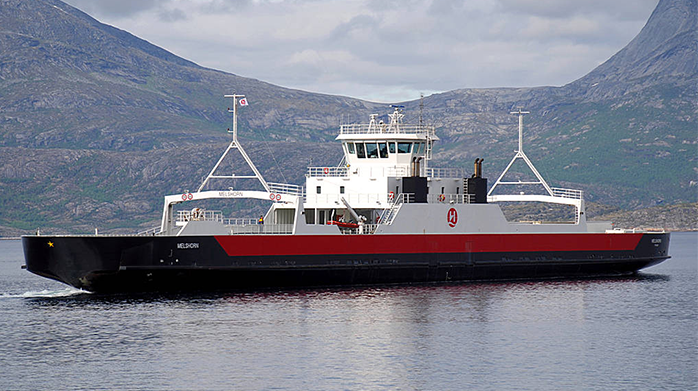 PBES is proud to acknowledge the first year of operation of the hybrid ferries Melshorn and Vardehorn. The two sister ships were built in 1999. In late autumn 2016 they were rebuilt with hybrid propulsion using PBES energy storage at Havyard yard (Sogn og Fjordane). The two vessels re-entered service in January 2017.
"Melshorn and Vardehorn provide an important role in Norway's transition to clean transportation," said Grant Brown, Vice President Marketing at PBES. "They prove that commercial transportation need not be dirty and inefficient. Energy storage is an important part of this transition and PBES is proud to be providing the best quality, Norwegian built energy storage in the industry."
The low-emissions ferries are part of the ongoing push for zero to low emission public transportation in Norway. Each 102m vessel can carry 120 automobiles and 350 passengers. The Melshorn operates onthe 25-minute crossing on E6, Bogenes to Skarberget and Vardehorn runs the 45-minute crossing R827, Drag to Kjøpsvik. Each vessel contains 520kWh of PBES Power 65 batteries providing 1000V to the DC bus.
In 2017 PBES installed more than 15MWh of energy storage to marine markets around the world, making it the leader in delivered product in the industry. The PBES energy storage system has been engineered to the highest standards of performance and safety and is designed to seamlessly integrate with electrical infrastructure on any vessel.