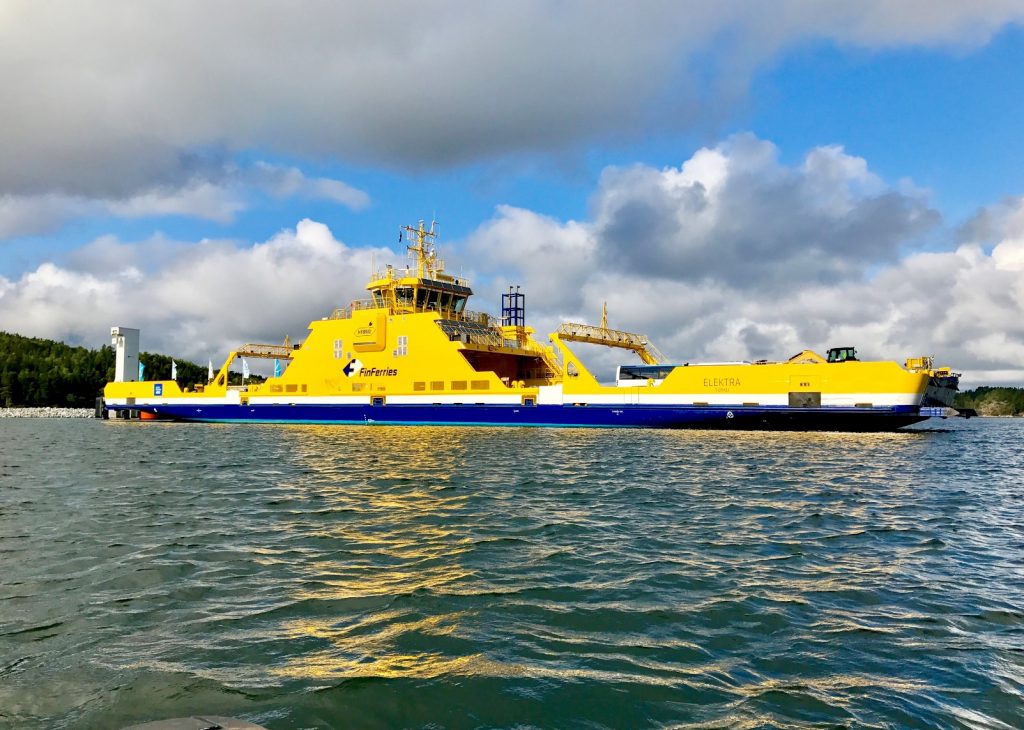 Winner: Elektra diesel-electric roll-on roll-off passenger/car ferry by FinFerries
PBES is proud to congratulate FinFerries on their win at Electric and Hybrid Marine World Expo for Propulsion System of the Year. Elektra, Finland's first purpose built battery electric ferry, operates on a 1MWh battery system supplied by PBES. Launched in June of 2017, the vessel celebrates 1 year of service this month.
"We feel very proud to have had a hand in Elektra's win," said Grant Brown, Vice President Marketing at PBES. "Many of the unique characteristics of her performance are directly a result of the PBES technology onboard. CellCoolTM technology allows the battery to be recharged in 5 minutes and at end of life it is easily refurbished and upgraded using the PBES CellSwapTM system."
Elektra has an overall length of 98m, beam of 15m and draft of 3.55m, with five lanes to accommodate up to 90 cars. She travels her 1.6 km route across the Finnish Archipelago year round. Due to heavy ice conditions in the winter months, she carries auxiliary power generation equipment to augment the battery when needed.
The PBES energy storage system has been engineered to the highest standards of performance and safety and is designed to seamlessly integrate with the electrical infrastructure on the vessel.