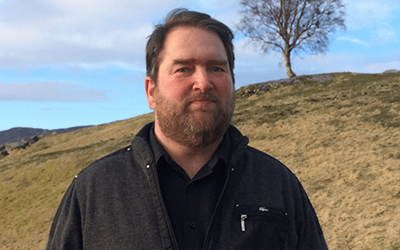 Norway based technician to lead service and support in Europe and Scandinavia.
Vancouver Canada – November 5, 2019 – Sterling PBES Energy Solutions (SPBES) today announced Eirikur Gunnarsson has joined the team to lead service and support for marine energy storage installations. Mr. Gunnarsson brings decades of experience in marine electrical power systems.
In his previous positions, Eirikur worked with shipboard electrical power systems of all sizes and has extensive industry experience installing and servicing lithium-ion energy storage for commercial marine vessels.
"I am glad to join the team at SPBES," said Eirikur. "The character and experience of this group is exceptional, and the SPBES product provides a level of safety and performance that has been overlooked in the marketplace."
"Eirikur's experience with marine power systems gives him direct experience and perspective of the industry." Commented Brent Perry, CEO, SPBES. "He has achieved success in the most demanding of conditions. He is a natural fit for this team."
SPBES' high performance lithium batteries are touted as "the safest in the world". Thermal-StopTM CellCoolTM and CellSwapTM systems make SPBES the only energy storage capable of preventing thermal runaway before it occurs.