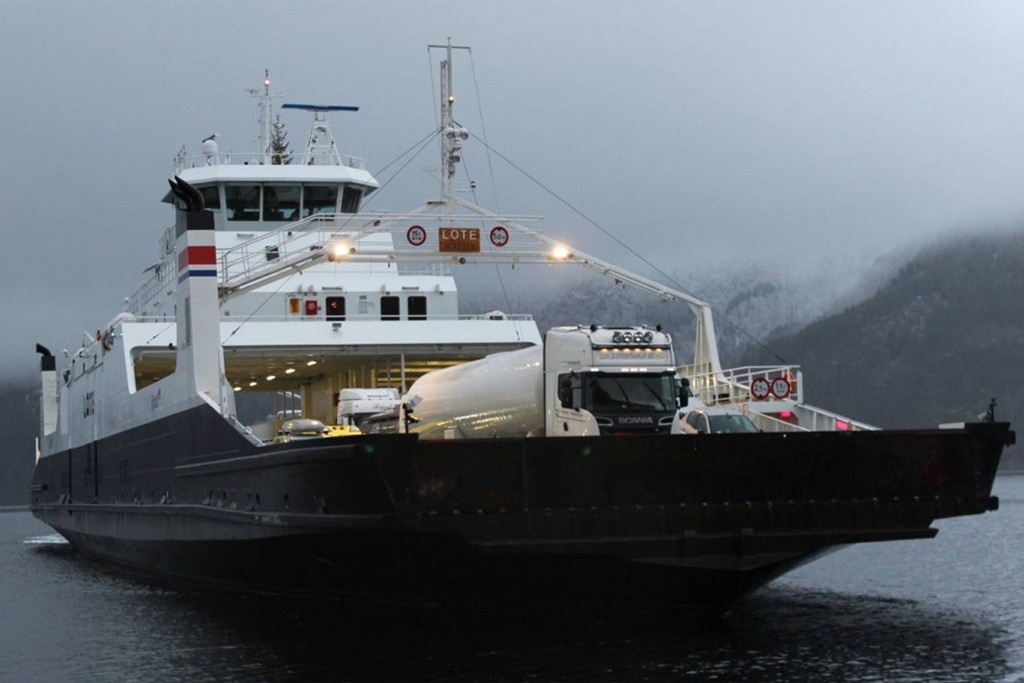 The electrification of the shipping industry has historically been seen as an unrealistic pipe dream with little to no serious recognition of the concept, conjuring images of a one-stop solution fleet filled with sleek fully–electric oceangoing vessels carrying vast amounts of tonnage across the globe. While energy storage technology is developing and scaling quickly, fully-electric oceangoing cargo vessels are not viable with today's battery technology. Yet, they are proven and highly cost effective solutions for passenger vessels and ferries today.  
The passenger sector seems to have recognised the boons of hybrid and battery-powered vessels, and has begun to adopt such systems for an increasing number of vessels globally. But, why are there not more electric ferries?  
When we think about fully electric vessels, or the vessels that can benefit most from energy storage technology, coastal vessels are the obvious place to start. The nature of energy storage systems (ESS) makes them the ideal candidate for small-scale, short journey vessels: they are neat, compact, and efficient in their design. And under IMO regulation, ports and coastal areas are seen to benefit most from these kinds of emissions reduction changes in the short-term. 
Coastal areas and inland waterways are heavily reliant upon these types of commuter vessels, running ferries as often as city buses through and around built-up areas. Air pollution is a serious issue in many of these cities, and the toxic SOx and NOx emissions from traditional waterborne transportation has a tangible health impact on residents. At the same time, these are the areas in which vessel owners are coming under the most pressure to reduce greenhouse emissions.  
Now, fully-electric as well as hybrid vessels are a viable option as proven by the likes of Damen, with their recent work in Copenhagen on the Movia zero-emission ferries, and our own ventures with the Cape Islander tour boat partnership with Glad Ocean Electric, but energy storage systems are equipped to aid in reducing emissions in a number of ways – not just a full replacement for traditional fossil fuel engines.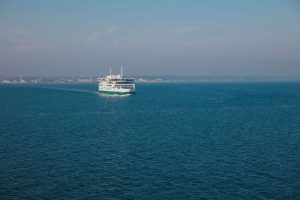 Whether as a hybrid or fully electric solution, energy storage can be catered to any size of vessel, with the installation of anything from a single unit, to an entire battery room. Fully electric vessels produce virtually no greenhouse emissions or air pollution, and represent significant cost savings. For ferries or river cruise vessels, the operational benefits significantly improve passenger experience with less vibrations and less noise.  
But it further raises the question: why has this perfect fit for passenger transport not been implemented on a widespread scale already? There is huge opportunity to implement environmentally positive solution that works at scale and build the infrastructure required for a zero-emission future – including overnight yards and charging stations. 
Decarbonisation regulations are often focussed on land-based transportation at a national level, and IMO targets largely focus on deep-sea shipping operations. This means that the pressure for greener near shore vessels is felt strongest in market forces – in the cost savings delivered by energy storage, and the public and customer pressure for less polluting solutions. 
With the correct teams, electric commuter ferries can be easily implemented in a matter of years, fitting a tailored solution within their cityscape whether a retrofit to a pre-existing transport system, or setting up an entirely new infrastructure with newbuild vessels and charging stations that are compatible.