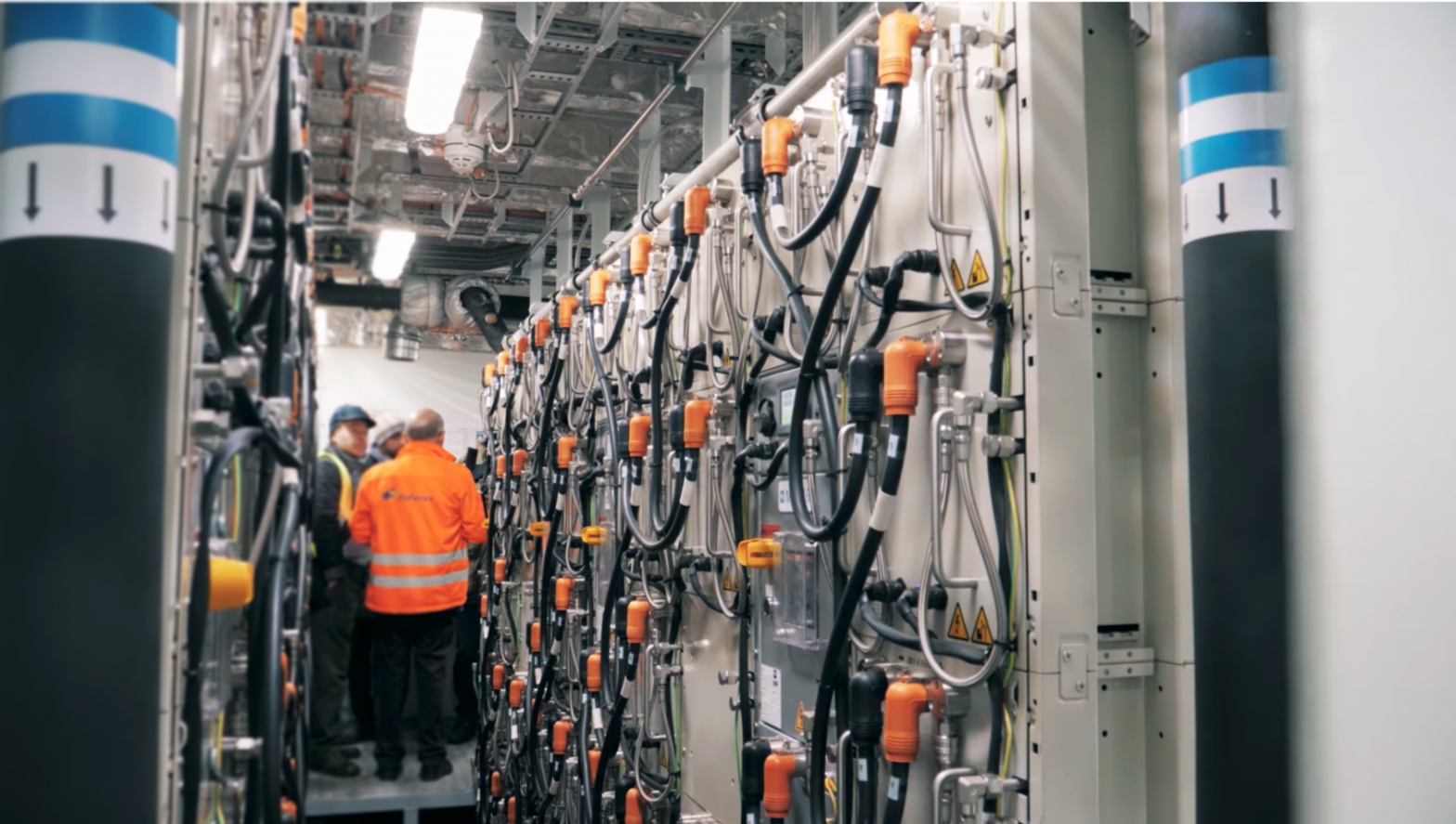 Award Presented at 9th SHIPPINGInsight Fleet Optimization & Innovation Conference
WESTON, Conn. – Oct. 27, 2020 – The prestigious SHIPPINGInsight Innovation Award for 2020 was presented on Wednesday, Oct. 14 to Sterling PBES (SPBES) for hybrid battery power for vessel operations at the 9th Fleet Optimization & Innovation Conference at the conclusion of SHIPPINGInsight's SHARK TANK. The award is presented annually to honor a solution provider for the successful development and implementation of an innovative initiative that advances the state of the art in ship and fleet optimization goals.  The winner is chosen by the "Sharks" through their "investment" in the various technologies presented in the SHARK TANK
SPBES developed a cost-effective system to reduce fuel emissions and "future-proof" sources of energy for vessels. The system can use either hybrid or full electric solutions to provide the right technology for different ship demands. Either solution delivers significantly reduced costs of operations and its environmental impact and can act as a "plug and play" system, where ship owners can simply "plug-in" the system and resume functionality.
"We have such a strong and committed team that has been the backbone of our success, and for them it is recognition that we are all moving the industry towards our goals and can make money doing it," said Sterling PBES CEO, Brent Perry, who received the of award on behalf of the company. "The industry is faced with so many choices and challenges, now they know we are a valid and commercial decision for them to make."
"SHIPPINGInsight is proud to attract innovative products and services to its SHARK TANK every year from around the world," stated Carleen Lyden Walker, Chief Evolution Officer for the company.  "It is exciting to be able to recognize tomorrow's solutions today through our SHIPPINGInsight Innovation Award.  Many of our contestants go on to be picked up by investors and maritime interests, but only one is recognized with our award."
The award winner received a glass trophy as well as framed certificates.
About SHIPPINGInsight
Originally established in 2012, SHIPPINGInsight has grown steadily each year. Focusing on fleet optimization and innovation, the event provides a forum for shipowners and solution providers to exchange ideas and discuss challenges in facing the transformation of the industry. The 2020 event took place virtually Oct. 12-16 and can be accessed by clicking SHIPPINGInsight 20/20