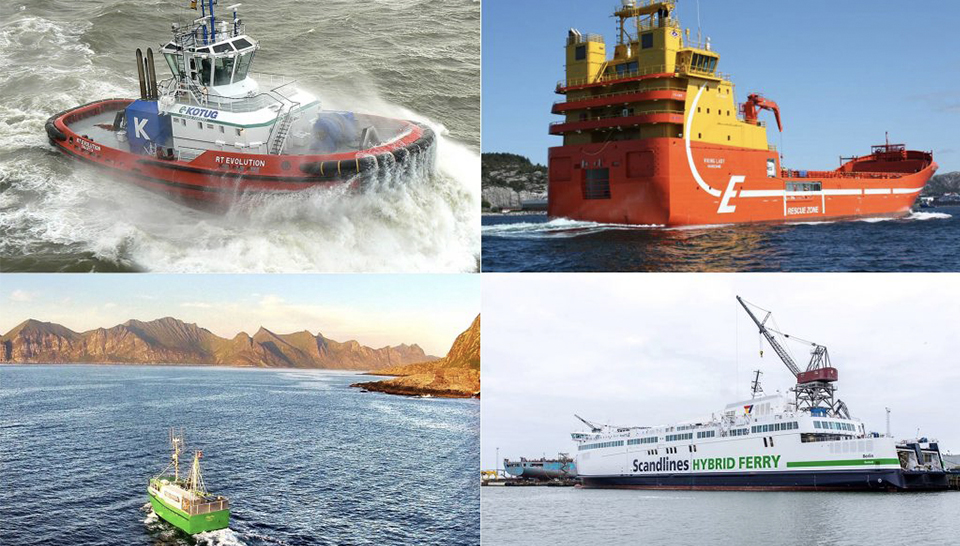 While Sterling PlanB is widely known for its durable lithium-ion energy storage, most people don't know the history of the company; the backstory as it were. We don't brag about our achievements very much but it's important to note that the founders of Sterling PlanB started the industrial energy storage industry back in 2009. Before Tesla or the myriad of other brands, there was our team.
At the time, marine propulsion engineers and others in the industry could see the potential for huge fuel and emissions savings from hybridizing ships. At the time there was no supplier that could build a robust lithium-ion battery suitable for use in a commercial marine environment. So, in late 2009, a boatbuilder named Brent Perry, stepped up to take on the challenge. The company he founded, Corvus Energy, was the first and only company to focus on batteries for large commercial vessels.
The pull from the maritime industry was incredible. As the company gained notoriety in media and by word of mouth, world firsts and historic moments became almost commonplace.
Events such as the launch of the first hybrid harbour tug in Europe (e-KOTUG RT Adriaan), the world's first battery powered zero-emission ferry (Norled, MV Ampere), the largest hybrid vehicle ever produced (Scandlines, MS Prinsesse Benedikte), the first hybrid superyacht (Feadship, Savannah), the first hybrid Offshore Support Vessel (Eidesvik Offshore, Viking Lady), a 47 knot electric yacht tender (Goldfish Boats e-Fusion).
In the early days of the industry, the idea of a purpose built, high performance industrial scale lithium battery was of great interest in other sectors as well. Under the direction of Brent, the company was responsible for some non-marine firsts as well, like the first hybrid class 8 transport truck (built for Peterbilt/PACAAR), several defence projects (classified to this day) and even a fuel-cell/battery hybrid lunar rover (for Hydrogenics).

While Brent and the team at Sterling PlanB have said goodbye to the past at the old company and a few of the faces have changed over the years, many of the original core group remain. More importantly, the company culture remains the same. Dedication to innovation, excellence and providing value to the customer will never diminish.
At Sterling PlanB, keeping the props turning is job number one, and it will always remain so.