Testing verifies potential for Energy Storage System (ESS) to function safely without a dedicated battery room, surviving temperatures as high as 950ºC; test attended by Lloyd's Register and Transport Canada
Vancouver, Canada; 27 MAY 2021: Leading maritime and industrial energy storage solutions experts, Sterling PlanB has successfully completed a second, more stringent round of A60 fire testing of its proprietary Energy Storage Systems (ESS), further enhancing the safety standards of marine battery technology.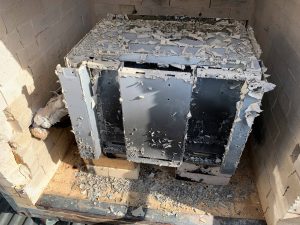 The success of this test demonstrates that a battery room fire-fighting system is not required with the Sterling PlanB system, and that batteries can be placed in or near any manned or passenger space without introducing any additional fire or escape risk. The A60 test examines risks such as a fire in the machinery space adjacent to the lithium energy storage system, and the potential for a battery to contribute its considerable energy to the intensity of an existing fire.
This is an important step in unlocking greater design flexibility for maritime ESS. Reducing the need for a battery room significantly minimises the space on board necessary to safely install an ESS. As space is at a premium on all commercial vessels, and offshore installations such as oil rigs, this opens up new possibilities for owners and operators looking to commission newbuilds with or retrofit an ESS. It also reduces the cost of installation significantly.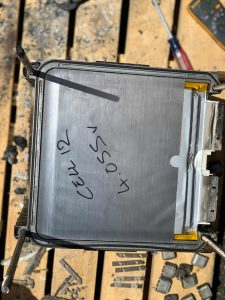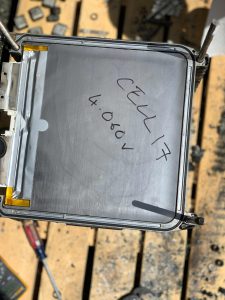 The test and the post-test dissection was attended by Lloyd's Register and Transport Canada, as Sterling PlanB works towards development of an exemption to the requirements batteries have to be installed in a dedicated A60 Machinery Space. It comes as recent incidences of fire onboard passenger vessels with ESS have put battery systems under increased scrutiny.
Brent Perry, CEO of Sterling PlanB commented: "Simply put, there is no excuse for an uncontrolled fire on board a ship with an ESS, as these tests show. We cannot, as an industry, accept a race to the bottom on costs at the expense of safety. Battery manufacturers need to join all other maritime suppliers and up their game with regard to safety. They need to focus on designs that far exceed minimum design standards and not just reduce the risk of battery fire, they need to strive to eliminate it.
"These tests show how we are doing just that. We've shown that our systems can survive long periods of intense heat without adding their energy to a fire, and that our cooling systems can keep taking heat out of a battery faster than it can build up. We are committed to continue to push for greater and greater safety and quality standards for our products. We believe this is the true path to delivering real long-term value. Value is not only measured in Capex, it's delivered every day through safe and reliable performance at a low overall cost. To all battery companies and involved third party suppliers, we offer unimpeded access to our data — free to use."
This test assessed the effect of fire on a whole battery unit of 24 fully charged cells, verifying that the system can withstand a prescribed heat level for a defined period of 60 minutes and remain operable to cool the battery and prevent charged cells from entering thermal runaway.
Sterling PlanB's previously completed A60 fire testing verified that its battery solutions can withstand exposure to temperatures of 950ºC, but only tested three cells. Its full results can be found here.