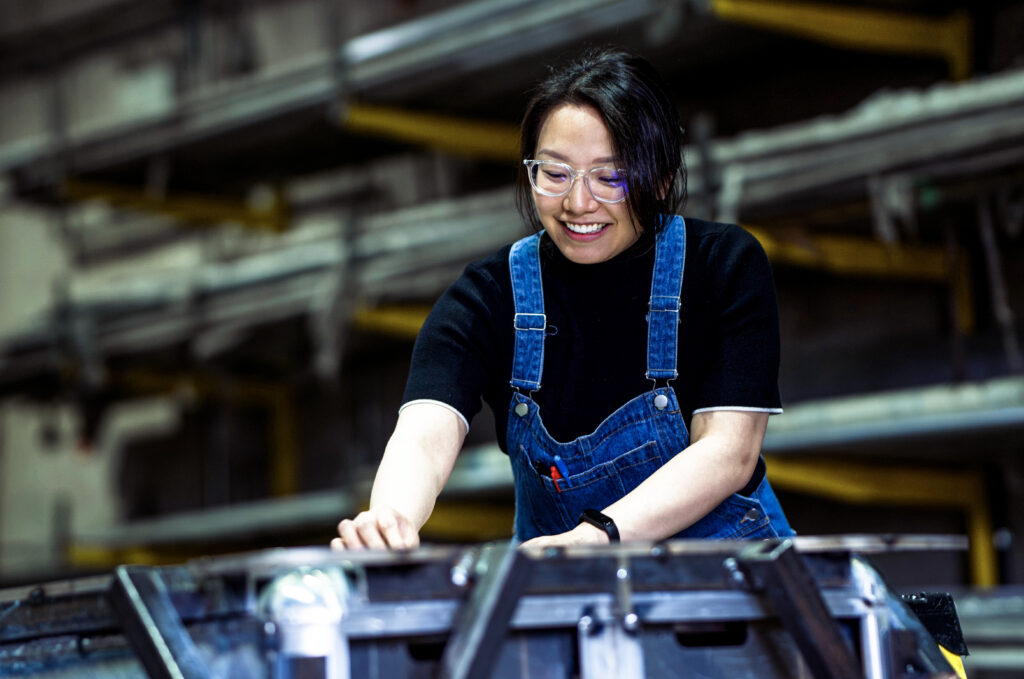 We want to take a quick moment to brag about one of our impressively talented employees, Yanming Wu, who has had a major impact on our decarbonization solutions. You may be asking yourself, what does the day in the life of a mechanical engineer at Shift look like? Well, let us give you a little sneak peak, and introduce you to one of the brilliant minds behind the world's first swappable battery! Through design, prototyping and manufacturing, Yanming has witnessed first-hand the growth of our PwrSwäp technology in its entirety.
Yanming has played a critical role in each part of our cutting-edge PwrSwäp technology, which is a pay-as-you-go subscription service that delivers clean and reliable renewable energy with no risk. Our CEO, Brent Perry, had a vision to make a more aesthetically pleasing extruded frame for the PwrSwäp cartridge, and with that in mind, he reached out to Yanming to discuss the philosophy behind the PwrSwäp project and how it would positively impact the industry. That phone call was enough to get her hooked!
Yanming jumped straight into the project and was involved in everything from creating the 3D model, developing the prototype and working on-site making sure the team had everything they needed to build the first ever PwrSwäp cartridge!
Yanming was born and raised in Sichuan, China, but has called Vancouver home since 2013. She loves the challenge that working in marine electrification brings, and that there is always something new to learn and discover. Prior to her work with Shift, she was working as an Intermediate Mechanical Designer and is a Simon Fraser University alumna. When she isn't busy working on our cutting-edge solutions, Yanming can be found hiking, camping, baking or hanging out with her dog, Jojo.