Creating net-zero communities while increasing the reliability and safety of our energy solutions – that is what most excites Ramtin Rasoulinezhad, our Director of Engineering, about working with electrification and energy systems at Shift.
In an industry such as marine electrification, there are a number of unique challenges and rewarding solutions that our teams face each day. For Ramtin, shifting the trend towards clean technologies is what keeps him motivated, and he looks forward to opportunities to educate communities about the practicality and affordability of energy storage systems.
Ramtin's claim-to-fame at Shift has been his work on a new concept that we introduced to the industry: Shift's PwrSwäp e-pod. "We have created a system of charging stations and swappable battery cartridges (e-pods) that provide the end user with an affordable, reliable energy source, without them having to worry about long charging times or depreciation and lifetime maintenance of the batteries. PwrSwäp mitigates risk, optimizes efficiency, and eliminates the cost of expanding the grid."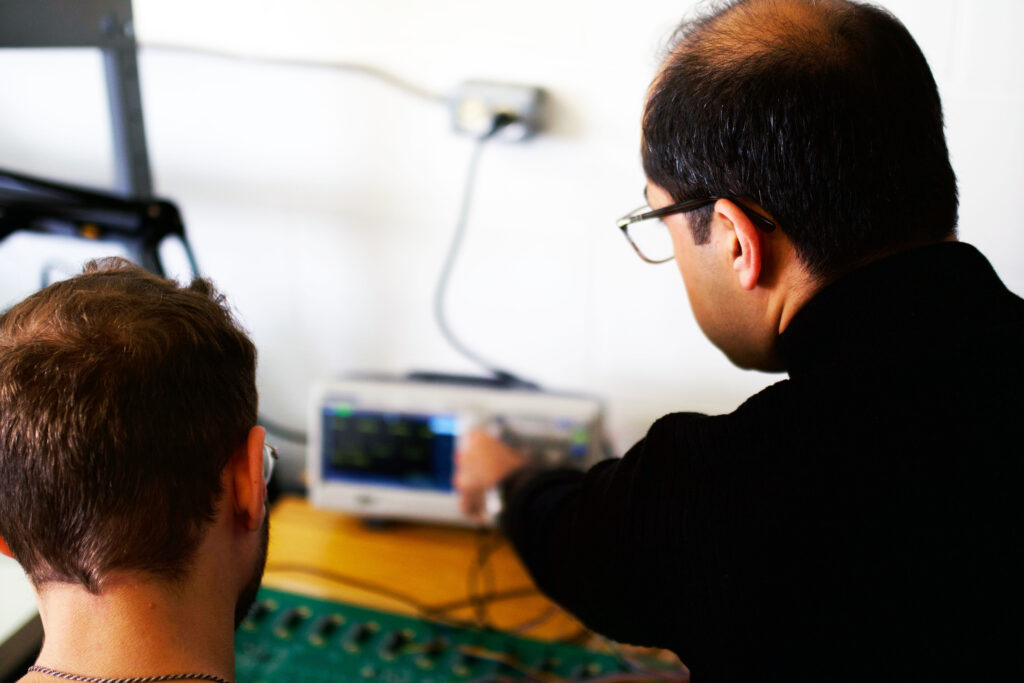 Energy storage systems are the backbone of clean energy, and Ramtin is proud of his work in bringing affordable, reliable, and clean power to the industry. Originally from Iran, Ramtin moved to Canada six years ago, and now calls Coquitlam, BC his home. Ramtin holds a PhD from Western University, as well as two Masters of Science.