Shift Clean Energy, Ecomar Propulsion and Aluminium Marine Consultants Team Up on Revolutionary Project
VANCOUVER; 8 June 2023: Shift Clean Energy (Shift), Ecomar Propulsion, and Aluminium Marine Consultants have signed a Memorandum of Understanding (MoU) to collaborate and develop a revolutionary retrofit package to electrify and transform existing crew transfer vessels (CTVs) and workboats into environmentally friendly marine vessels. With the use of Shift's advanced energy storage systems (ESS), Aluminium Marine Consultants' expert shipyard capabilities, and Ecomar Propulsion's innovative propulsion systems, the partnership aims to introduce "plug and play" solutions that will lower emissions, reduce costs and increase overall efficiency.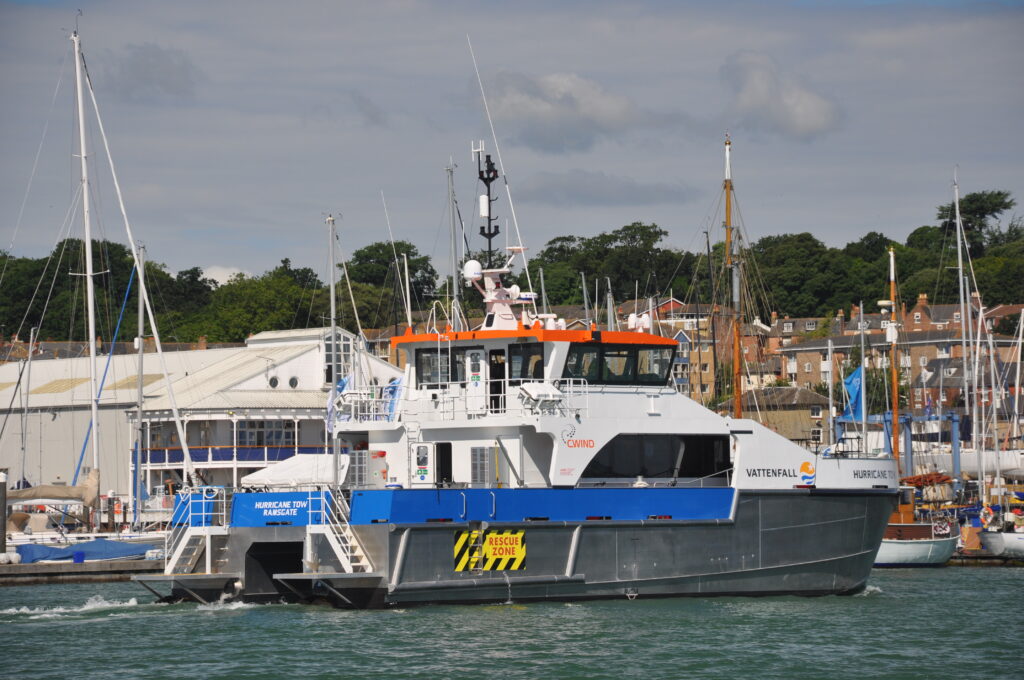 The pre-engineered solutions include the complete retrofitting and modernization of the CTVs and workboats, with the objective of creating low and zero-emission operations with high performance energy storage system to hybridize and full electrify the vessels. Additionally, complete interior overhauls will be carried out using KPM Marine sustainable seats and furniture to elevate the sustainable profile of the vessels.
Paul Hughes, President of Shift, said, "We are excited to have Aluminium Marine Consultants exclusively select Shift to embark on this forward-thinking project. This collaboration reflects our deep commitment to powering the transition to green energy in the marine industry."
Aluminium Marine Consultants, responsible for building approximately one-third of the CTV fleets in the UK, will utilize their extensive expertise to lead the retrofit and refurbishment process. Rob Stewart, Commercial Director of Aluminium Marine Consultants, said, "Our goal is for 100% zero carbon wind farm operations whist being realistic that existing vessel should not be scrapped but adapted until such time as we can replace the fleets with new vessels. By re-powering and re-using existing CTV's we seek to lower the carbon footprint of the maritime industry and pave the way for a more sustainable future."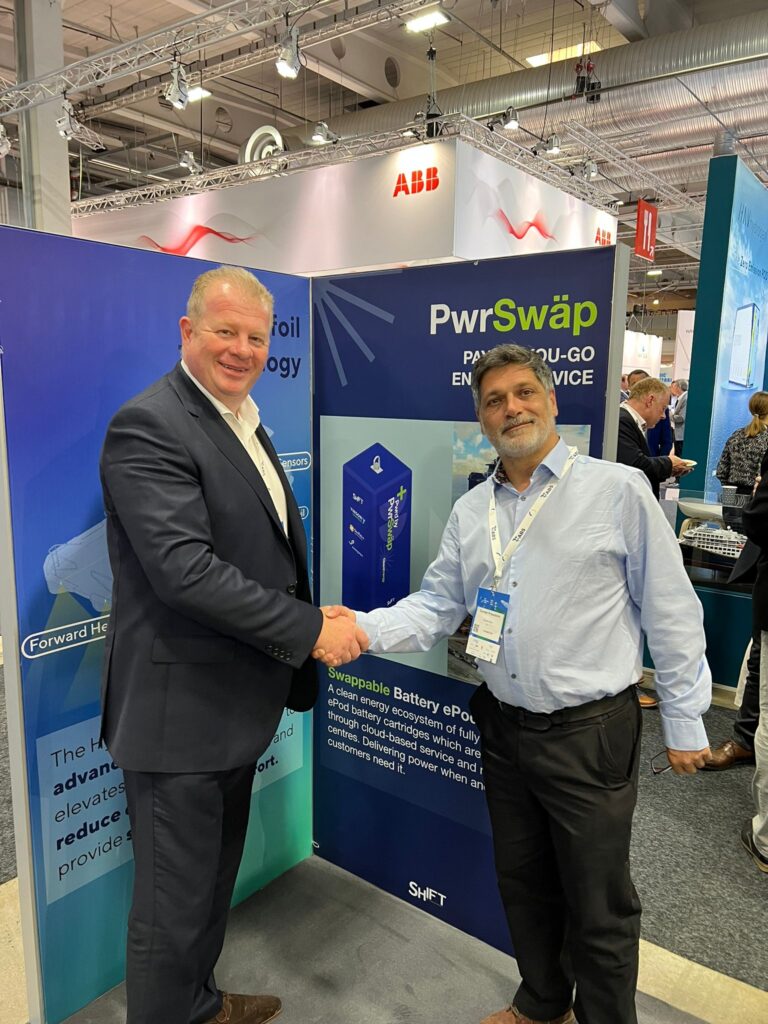 Eugene Bari, CEO of Ecomar Propulsion, said,"We believe that collaboration is a powerful tool to drive change in the maritime industry towards sustainable alternatives. We are proud to partner with both Shift and Aluminium Marine Consultants in such an innovative project."
With this collaboration, Shift, Ecomar Propulsion and Aluminium Marine Consultants are proud to be at the forefront of the movement towards sustainable transportation, and to be contributing to the fight against climate change.
-ENDS-
About Shift Clean Energy
Shift Clean Energy provides energy storage solutions to decarbonize the marine transport industry and other hard-to-abate sectors. Shift enables customers to meet their climate action and ESG goals with clean energy solutions based on leading-edge energy storage systems. Understood to be the safest and most reliable energy storage solutions on the market today, and the first commercial marine solutions company to offer pay-as-you-go PwrSwäp subscription energy systems. Customers save money from day one through electrification, integrating ESS and renewable energy for both commercial and maritime applications. Join us on our mission to zero emissions.
About Ecomar Propulsion
Sustainable by Design. Ecomar Propulsion research, develop and produce zero emission marine propulsion systems exclusively for commercial operators. Ecomar Propulsion produce high performance electric and hydrogen hybrid hydrogen marine propulsion inboard and outboard systems. The team aim to reduce global emissions by creating high efficiency, high output marine engines and energy storage solutions.
About Aluminium Marine Consultants
AMC is a leading UK based manufacturer of Aluminium Workboats in particular Crew Transfer Vessels for the offshore wind industry. Offering a forward-thinking approach, AMC has gained wide recognition across the Commercial and Industrial Marine Industry for its mission to commission projects to the highest standard, in a safe and environmentally responsible way.