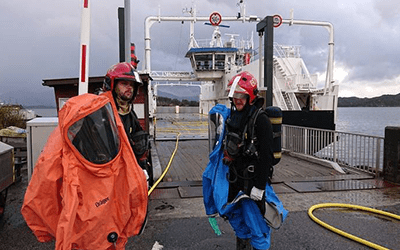 [vc_row][vc_column][vc_column_text]"In the rush to make technology affordable- we cannot avoid all the necessary steps to stay true to the reality of our markets- Safety is first and paramount always." Batteries have made incredible progress in the last ten years and are an integral part of the solution- financially, environmentally and socially. Our thoughts go out to all of the first responders affected by this event- godspeed your recovery. – Brent Perry, CEO SPBES
Below is an excerpt from OffShore Engineer published October 15, 2019 by William Stoichevski about the recent battery fire on-board the MF Ytteroyningen. Link to full article here.
---
A Fire in the Battery Room
The fire on the night of October 17 occurred just a hundred meters from shore, and "passengers and crew got to land before the situation escalated", NRK reported. The fire aboard the ferry MF Ytteroyningen, reported by Norwegian national broadcaster NRK, was a stark warning. It escalated. The fire in the battery room was thought to have been extinguished during the night, but an explosion below deck rocked the converted hybrid ferry in the morning. Damage is severe and structural.
The risk inherent in marine energy storage has, however, been known and understood — by a few. Little-known lab tests in Sweden produced fires.
Canadian entrepreneur and shipbuilder Brent Perry, behind both Corvus and PBES (now SPBES), has cautioned about thermal runaway and fumes build-up for years, adding that some competitors don't understand risks that need to be mitigated via special safety mechanisms.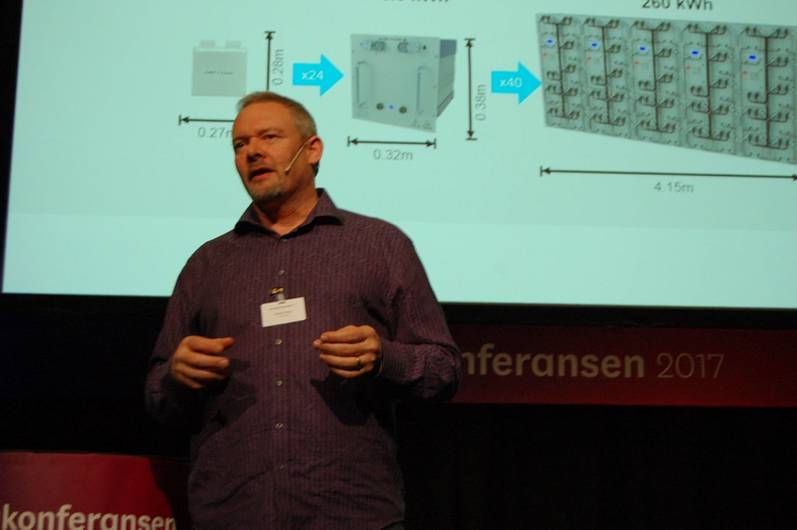 Brent Perry (Photo: William Stoichevski)
Rig risk
The risks need to be thoroughly understood and responded to given the implications of the MF Ytteroyningen fire for rigs or the offshore service vessels hoping to rely on energy storage. Was it the ferry's battery room construction that caused the explosion and fire? Was it a flaw in the energy storage system itself?
Rig owners and operators need to know what caused the metal-melting battery fire aboard that ferry before more marine batteries are installed on anything destined for an offshore hazard zone. Early investigations reveal the batteries weren't plugged in.
But what caused thermal runaway in the first place.
Perry once told this author that the systems have to robust enough not to need their own battery rooms, where fumes can gather. Batteries need to speak to technicians, and then they need to be kept at stable temperatures. Their control programming needs to be adjusted.
I'd talk to Perry, as he seems to have written the rules on energy storage safety.
"We monitor these systems 24/7. If we see a slight variation in voltage, we know it before the customer does," we once quoted him as saying.
"Lithium batteries — although they have extraordinary performance capacity — are very temperature-sensitive beasts.[/vc_column_text][/vc_column][/vc_row]