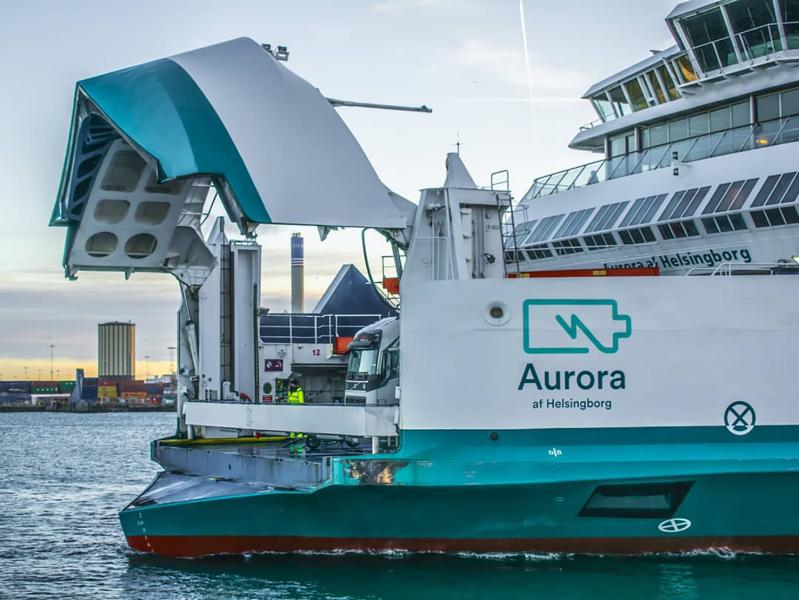 Published In Port of Seattle on October 19, 2020. Link to the article can be found here.
By Omie Drawhorn | Marketing & Communications Project Manager, Port of Seattle
Washington Maritime Blue, the Port of Seattle, and WeWork Labs have partnered to launch Washington's first maritime accelerator to help maritime companies innovate and grow. New ideas in one of the most traditional sectors in Washington are critical for a thriving economy and to protect our planet, precious natural resources, and ocean life.
Washington Maritime Blue and the Port are partnering again to launch the next cohort of the Maritime Blue Innovation Accelerator. Applications for the new cohort are open through Nov. 20.
This series showcases the 11 companies participating in the inaugural cohort. These companies worked for four months out of WeWork Labs' Seattle location with mentors and advisers to help navigate challenges. In April, the startups shared their innovative solutions in a Virtual Showcase.
The maritime industry is responsible for 90 percent of goods delivered in the world but the technology powering the industry has not really changed in 100 years. Most commercial vessels use diesel fuel for almost all operations, which comes with fuel costs, maintenance down time, and impacts on the environment.
Until now. A Vancouver-based startup has developed a cost-saving, energy efficient way to keep the industry moving into the future. Sterling Plan B Energy Solutions (Sterling PBES) has built a high-powered lithium ion battery used to hybridize or electrify any industrial equipment, powering everything from small cities to commercial vessels.
Led by a team of seasoned maritime industry experts, Sterling PBES has been building marine energy storage systems since 2009 and is focused on helping the maritime industry lower or eliminate its dependence on fossil fuels by using electrical power.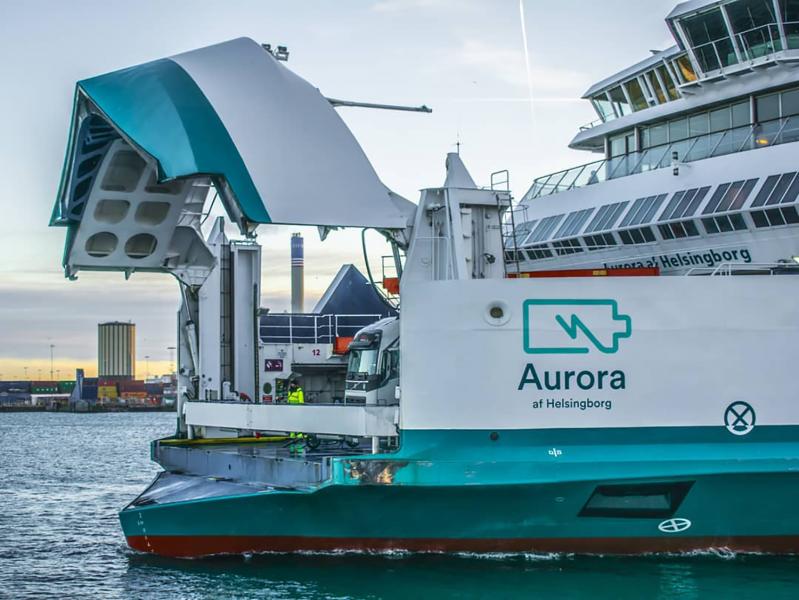 An electrifying solution
Sterling PBES developed the CanPower Microgrid, an independent, containerized battery room that fits within standard-sized shipping containers 20 to 53 feet in length. A 40-foot shipping container of PBES batteries can power a ferry or a small community. Its liquid cooling system optimizes the battery's lifetime, performance, and safety.
The battery system can be stored on the top deck or other exterior location of a vessel and it connects to the vessel's electrical grid through a fixed connection or a plug in. The battery can be charged in as little as six minutes depending on available shore power. The battery can also be easily swapped out, allowing the vessel to continue on to the next destination where another battery will be waiting. The batteries on shore are then recharged and on standby for the next use.
CanPower is in final development, but the startup has been marketing the technology to potential clients with strong success.
"We are seeing a huge demand for CanPower, with sales closing despite still being in the final engineering stage," said Grant Brown, Vice President of Marketing and Brand at Sterling PBES.
High speed passenger ferries currently being built in Washington state are candidates for the technology. Normally, it takes 20 to 30 minutes to charge a large electric battery – if high capacity shore power is available. With this system, the battery can be taken off the vessel, and replaced with a freshly charged one in a fraction of the time, just like the battery in a power tool.
"We are also finding a lot of interest from tugboat operators, who want to run a zero emissions ship. It costs a lot to provide high power electricity to a large battery charger; the disruption to city streets and the build of electrical infrastructure means it's often cheaper to simply buy extra batteries for the ship. With river cruise ships and ships with similar situations, there are predetermined stop points; while they are offloading passengers, they can drop a new battery on the ship. This technology will change the direction for the shipping industry."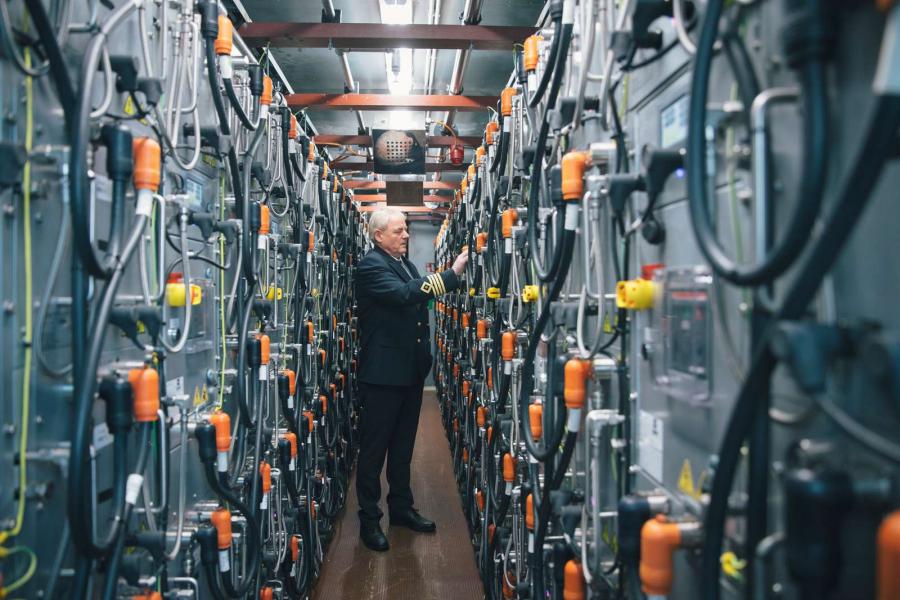 A greener industry
Brown said Pacific Northwest companies are showing a greater interest in reducing emissions, but the maritime industry as a whole has been slow to shift ways of thinking.
"The maritime industry is extremely conservative. Companies are looking for something reliable and safe for their ships. The industry is risk averse, however saving money is a pretty compelling argument. With environmental regulations coming into effect, battery technology is at the intersection of all those things."
Sterling PBES's battery technology has proven itself to be safe and reliable, and the economic benefits are clear. Despite upfront costs, in many cases the battery system pays for itself in under three years and provides savings for at least 10 years.
"Hybrid battery systems provide 25 percent or better fuel savings on any ship. It's a really significant way to reduce emissions. It's reliable, safe, quiet, and better for the crew. There are no fumes, vibrations, or noise, and companies save a lot of money on fuel, while environmental requirements are satisfied 100 percent."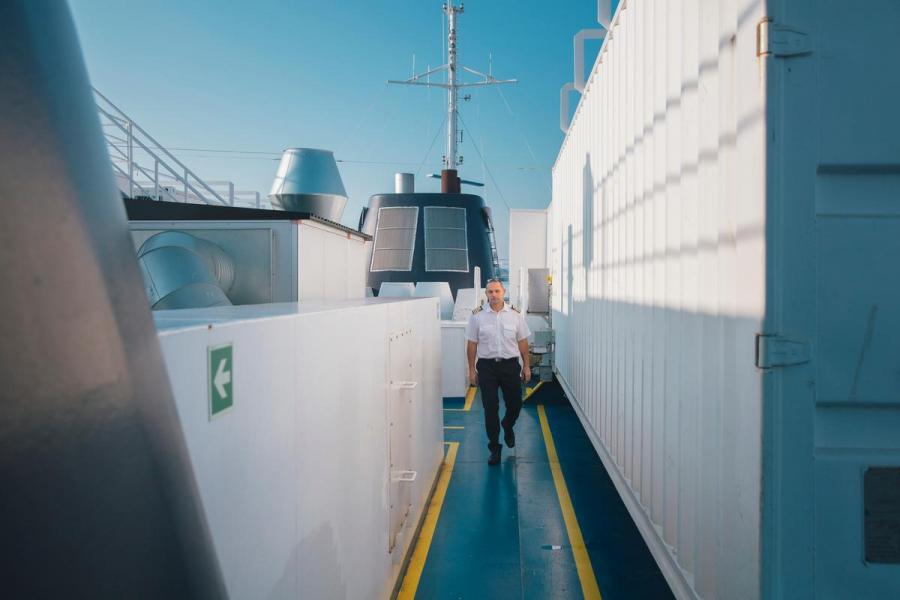 Maritime Accelerator
Brown applied for the Maritime Accelerator cohort to meet likeminded people in the maritime community.
"I hoped to spend time rubbing shoulders with organizations like the Port of Seattle and Washington State Ferries, mostly to get a handle on how to develop and bring products to market that meet their needs. Rather than sitting in an isolated bubble inventing products we hope people would like, we wanted to look at what the market actually requires. CanPower is a result of those conversations."
In the program, Brown connected with people from all corners of the industry, sharing experiences with companies that recycle fishing nets, make fish jerky, or build consumer-oriented battery powered small boats.
"We wouldn't normally have direct contact with those types of groups; having these contacts broadens our breadth of knowledge on how to develop products that are more inclusive of different disciplines," he said.
Brown said the Accelerator helps to infuse new ideas and innovation into a traditional industry.
"The maritime industry has been sort of on its own; it's somewhat of an isolated bubble unto itself. The injection of new ideas into the maritime industry helps propel it forward so it doesn't get left behind. It helps us stays relevant and current. The industry benefits from new ways of thinking. A lot of participants in the accelerator are quite young, and they've grown up in different eras than those sitting with power in the industry."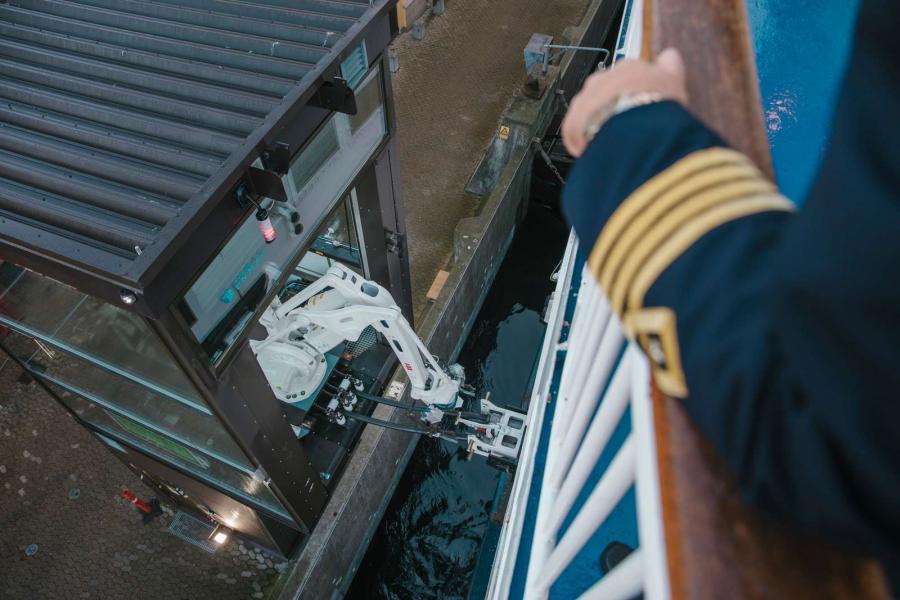 Next steps
In the coming months, Sterling PBES will continue rolling out innovations on their new CanPower product, and work through a redesign of the main battery component.
"We're trying to lower costs and increase the ability to broaden our supply chain," he said.
They are also looking at entering into adjacent markets to the maritime industry.
"We are looking at providing power for port equipment, refrigeration systems and remote communities. We are looking at providing energy storage with wind or solar systems for places like Puerto Rico or small islands in the Pacific Northwest."
Brown said his time in the Accelerator program opened his eyes to different processes and business practices that have been beneficial as Sterling PBES continues to grow.
"We are thankful we were included, and we'll take the lessons and tools that we learned with our company as we grow, and hopefully we will be able to offer some experience and perspective to new cohorts going forward" he said.